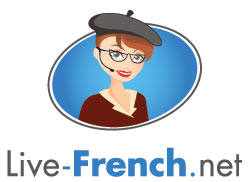 Contact (France): +33.1.77.47.03.44
---
Do you really want to speak French fluently?
Live-French.net is the No.1 French online school to help you reach your goals
Join thousands of satisfied students and you will also feel confident speaking French with friends, colleagues or business partners.
Learn French by Skype or by phone with Live-French.net and:
learn with experienced native-French teachers
schedule your lessons at your convenience between 7am and 10pm, 7 days a week
enjoy a personalized course based on your needs
Thank you Live-French, your solution is exactly what I needed. I love the flexibility I get to schedule the lessons when it suits me and the teachers are really nice and professional.Jürgen M. (Germany)

Since I started my French lessons with Live-French, I am not scared of speaking French, especially while I'm on the phone.Paola A. (Italy)
A few words about Live-French.net
Live-French.net is an online French school that operates exclusively online. Through a team of experienced native-French teachers, Live-French.net has helped thousands of people to learn French and improve their level. Like them, feel more confident speaking French and understanding French people. You have several courses to choose from: French conversation, French business, French exams preparation and French for beginners course. All the lessons are 1-to-1, so that we can go at your pace and according to your needs.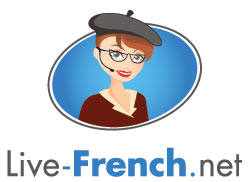 For more information, please visit our website, contact us by phone +33.1.77.47.03.44 or by email: admin[a]live-french.net